Dish Remote Skins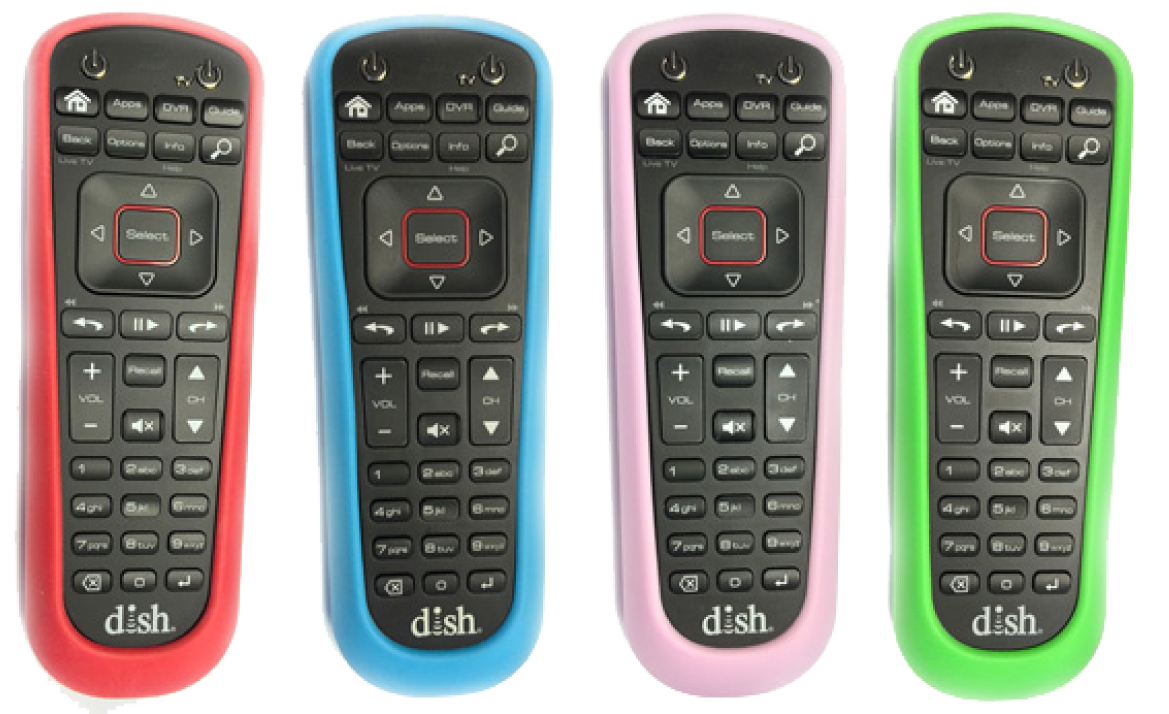 Have more than one TV being set up? Purchase our Dish Remote Skins to know which remote goes to which TV! The silicone material also protects your remote from damages when those mishaps in life happen, and grips to tables and chairs, ensuring that they don't get easily knocked off.
Pros
Clumsy? Remote skins ensure that drops no longer damage your floor, and help keep your batteries from flinging out.
The silicone material prevents your remote from finding its way into the bottom of your sofa cushion.
Found its way underneath your couch? Some skins are glow-in-the-dark for easy finding.